Workshop
We are currently planning new workshops similar to this recent one.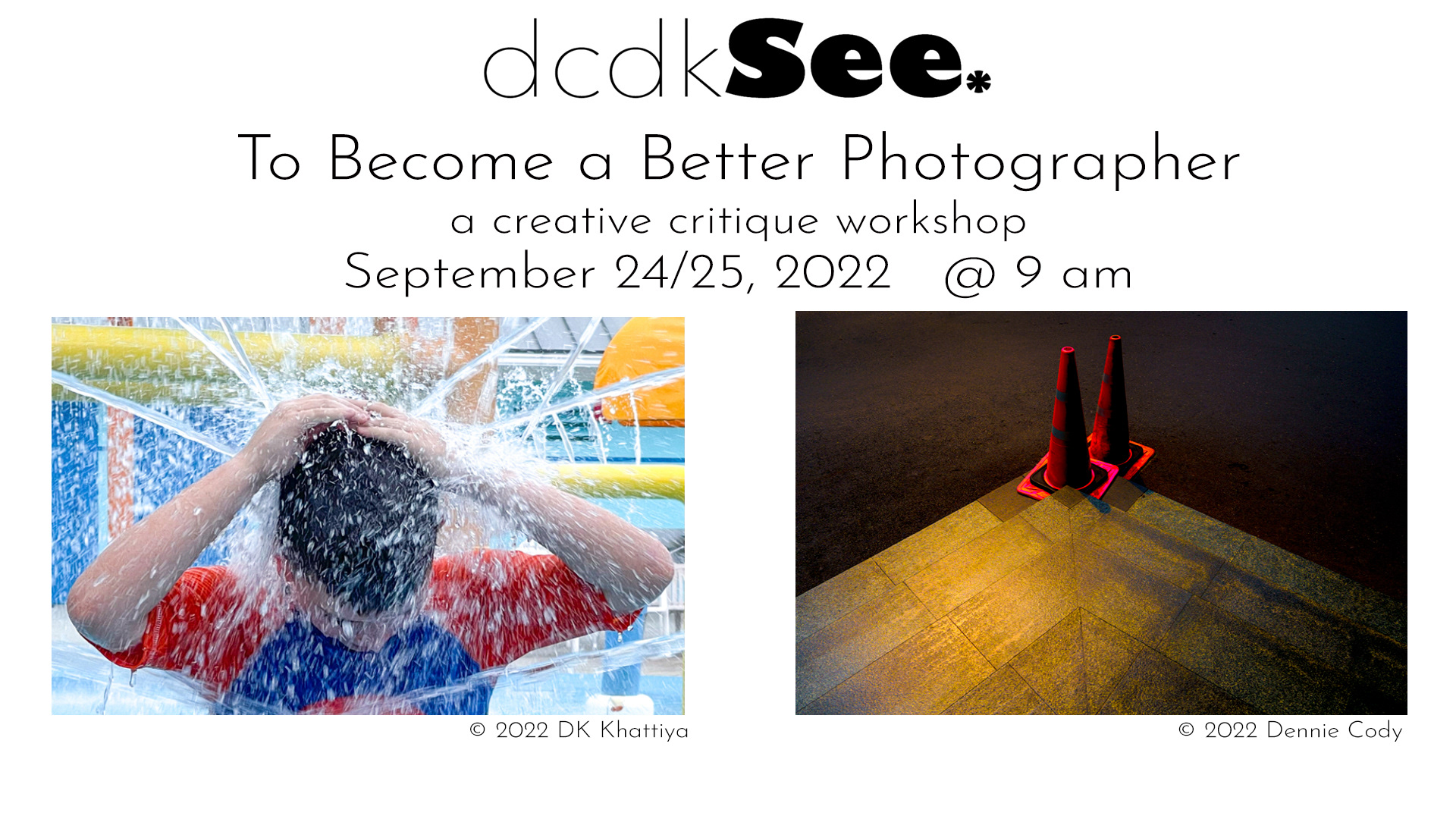 "To Become a Better Photographer #8"
A creative critique workshop
Fee: 1000 baht
September 24 Saturday 9 am to 5 pm
September 25 Sunday 9 am to 4 pm
NOTE: Application REQUIRED…>>>see below
In January 2011, Dennie and I hosted our first workshop ever, the first of the "How to Become a Better Photographer" series. It was a very successful workshop with 12 photographers sharing their work and discussing what they were seeking to accomplish with their photography. We have since conducted seven more sessions and now after the eleventh anniversary of the first one, we are pleased to offer you the opportunity to participate in the eight edition of the workshop series.
The 2022 version will be different. 
>>>First, all proceeds (100% of your fees) will be donated to the Bangkok School for the Blind, our favorite charity.
>>>Second, we will require all applicants to submit a written statement of 25-50 words entitled "Why I want to become a Better Photographer" along with 5-10 images. The workshop will be limited to 10 applicants and payment will be due upon acceptance confirmation. The deadline for submitting your application will be Sunday September 18. Those accepted will be notified and confirmed on or before Monday September 19th.   
In this workshop, we focus on the positive as we help you see the uniqueness in your photography. We bring our ability to understand and comprehend your natural talent and your personal vision. Along with the other photographers in the group we share our insights with you to inspire and motivate your creativity. Our objective is to help you bring out your passion and to give you a sense of direction in your photography.
The Saturday session will begin with a portfolio review of 20-50 of your best images. The group along with Dennie and I, will share comments and discuss each portfolio You must be prepared for our honest reactions to your work knowing that our intent to help each participant understand the essence of their portfolio. The afternoon session will be a constructive critique with a summary of recommendations for each photographer in terms of the best direction for improvement in his or her work. At the end, each photographer will be given a homework assignment for the Sunday session.
In the Sunday session, we will review your assignment for a final recap. The objective is to provide you with a road map for your photography improvement program.
The fee for this workshop will be 1000 baht with a minimum of 5 participants and a maximum of 10.
Once your seat has been confirmed, please make the payment of 1000 baht to:
DUANGKAMON KHATTIYA. Bangkok Bank, Vanit Building Branch, Savings Account: 220-0-53836-7
Then email us the transfer slip or transfer slip number with your name to duangkamon2502@gmail.com